Since we deal in "scrap" materials, we use this word to help us keep in mind what our commitment is to you, our valued customer: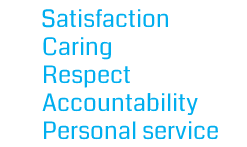 Computer Recycling.
Pasadena Recycling accepts all kinds of computer and electronic equipment for the purpose of recycling. Many, we take free of charge. For some others, we charge a competitive fee. Please see our lists of acceptable computer and electronics parts.
Free Drop Off Items:
• Computers (All types PC's)
• Notebooks and laptops
• UPS batteries
• Cell phone batteries
• Laptop batteries
• Docking stations
• Keyboards
• Mice
• Cell phones
• Wireless devices
• Video cameras
• Circuit/mother boards
• Mainframes/network hardware
• Memory
• Tape drives
• Scrap copper
• Scrap wire
• Bar coding equipment
• Blackberries
• CD-ROM/DVD drives
• Power supplies
• PDA's
• Calculators
Charged Items (Please call for prices):
• CRT monitors
• LCD monitors
• Printers/copiers/fax machines
• Floor copiers
• Televisions (no wooden televisions)
• Hard drive removal and destruction
All hard drives are crushed or wiped per customers request. A certificate of destruction can be provided. If you need to get rid of scrap computer parts in Pasadena, Maryland or the surrounding areas, call us today!
We can provide you with a Certificate of Destruction!