Since we deal in "scrap" materials, we use this word to help us keep in mind what our commitment is to you, our valued customer: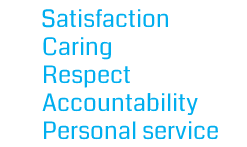 Roll Off Services
Pasadena Recycling provides a variety of different Roll Off Services for our customers in Pasadena, Maryland and the surrounding areas. We provide:
We Provide:
- Driveway dumpster rentals for residential customers
- Dumpster rentals for metals at job sites
- Dumpsters for clean-out (with or without labor included)
- Dumpsters for computer/electronics recycling events
- Snow removal
- Other services (contact us for details)

Contact Pasadena Recycling now for pricing and further details. If you need dumpster/roll off services in Pasadena/Baltimore, Maryland and the surrounding areas, we are here for you!