Since we deal in "scrap" materials, we use this word to help us keep in mind what our commitment is to you, our valued customer: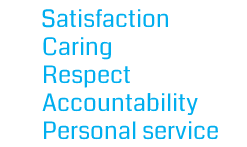 CLEAN OUT / DEMOLITION WORK
In addition to our regular recycling services,
Pasadena Recycling also provides commercial
clean out services in Maryland and the
surrounding areas.
We can clean out offices, warehouses, or any
other spaces of unwanted items left behind
after another occupant has left your premises.
We do a complete sweep and provide
comprehensive junk/trash removal. After we
have removed everything, it all gets recycled.
You don't have to worry about a thing.
Contact Pasadena Recycling today for details!